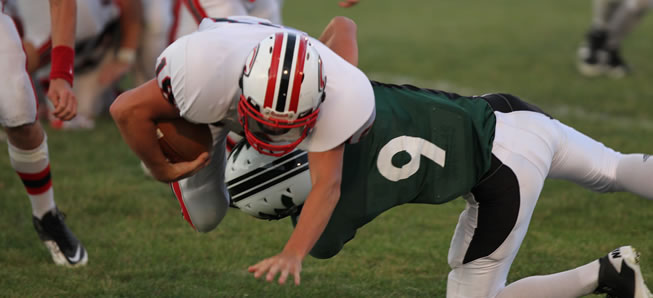 Hornets Blown Out in Opener
By: Ed Weaver | WellsboroFootball.com | September 3, 2010
The Wellsboro Hornets opened the 2010 season with a loss to the Canton Warriors by a final score of 70-19. The Warriors scored early and often, and help the Hornets offense in check throughout the night.
The bright spot on the night for Wellsboro was the passing attack. Sophomore Quarterback Ben Shaw was able to connect on three long touchdown passes, two to Seniors Ethan Callahan and Dylan Christman and one to Junior Running Back Thomas Johnston.
The Hornets will be in action next Friday night as they travel to Montgomery to take on the Red Raiders. Kickoff is set for 7:00 p.m.