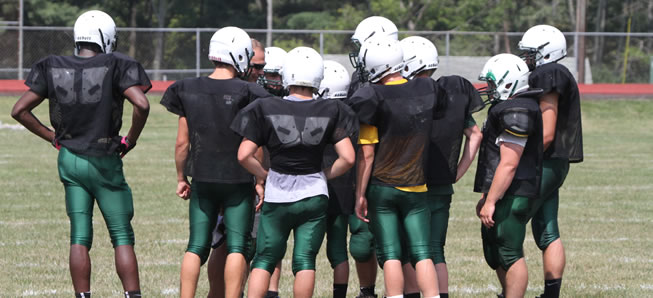 JV Football falls to Wyalusing
By: Ed Weaver | WellsboroFootball.com | September 5, 2012
The Wellsboro JV team kicked their season off with a 12-0 loss against Wyalusing Tuesday night.
Turnovers, field position, and defense marked the first three quarters of play the game, wowever, it was all Wyalusing in the fourth quarter as they scored two touchdowns making the final score 12-0. Both of Wyalusing's two-point conversions failed.
The game was called with 1:12 to go in the fourth quarter due to lightning giving Wyalusing the victory.
The JV team will be back in action on Monday, September 10, as they host Troy.