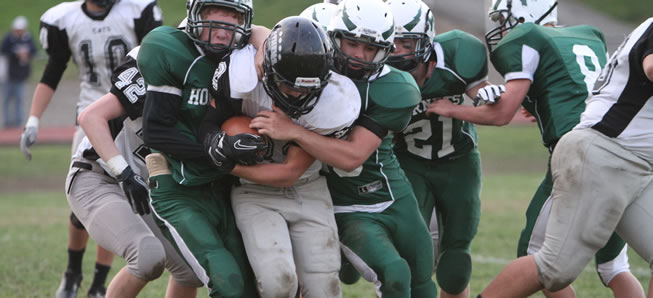 J.V. Football ties Sayre
By: Ed Weaver | WellsboroFootball.com | October 22, 2012
The Wellsboro JV football team played to a scoreless tie tonight against Sayre.
"Our guys fought hard on both sides of the ball tonight," said coach Ben Miller. "Nicholas Tremper had a fantastic game running the ball and our entire defense was solid all night.
"We (the coaches) are now able to empathize with the soccer coaches after playing to a scoreless tie," concluded Miller.
With the tie, the team's record is now 2-4-1. The team will be back in action next Monday, October 29 for their final game of the season against Towanda.