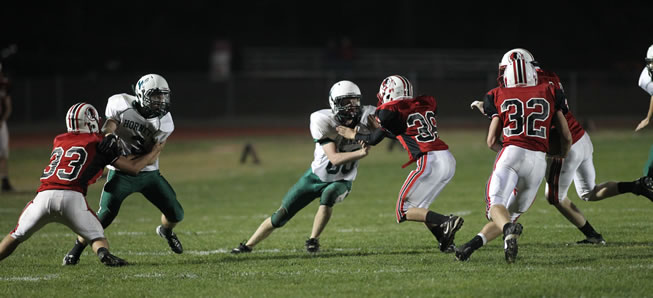 J.V. football tops Canton, 29-22
By: Ed Weaver | WellsboroFootball.com | September 24, 2013
The Wellsboro J.V. football team picked up their second win of the season by defeating Canton 29-22 Monday night.
Junior Jarret Dean found the end zone to put the Hornets on the scoreboard first and following a two-point conversion, the Hornets led 8-0. Sophomore Quarterback Anthony Cooper then took over the show with two passing touchdowns to Junior Dylan Widows and a rushing touchdown of his own.
Junior Jack Chambers was 3-3 on the night kicking extra points.
With the win, the team improves to 2-1 and will be back in action next Monday, September 30 as they host rival North Penn.