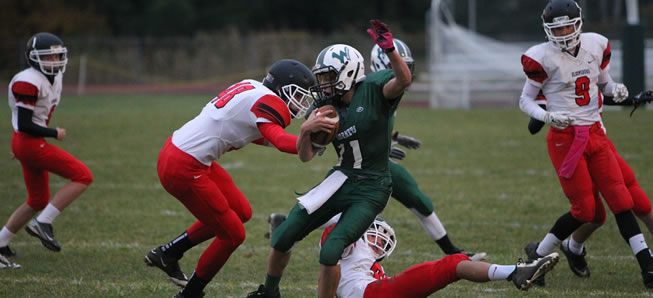 JV Football tops Bloom, 49-8
By: Ed Weaver | WellsboroFootball.com | October 14, 2014
The Wellsboro JV Football team ran all over Bloomsburg for a 49-8 victory on Monday, October 13 in Wellsboro.
Freshman Quinn Henry scored five times on the ground, Sophomore Nic Spencer scored once and Freshman Alex Kozuhowski scored once to give the Hornets the lop-sided victory.
With the win, the Hornets are now 3-1 on the year. The team will be back in action on Monday, October 20 as they host Wyalusing.