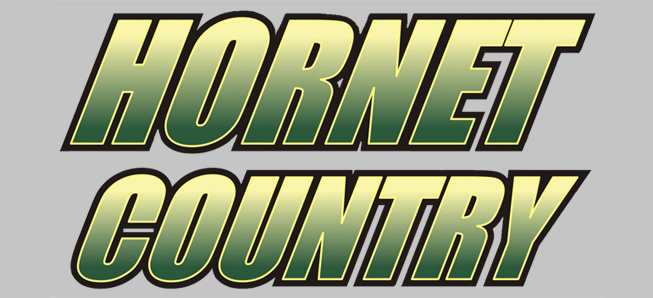 Middle School Football tops Troy
By: Ed Weaver | WellsboroFootball.com | September 18, 2015
The Wellsboro Middle School Football team improved the 2-0 on the year with a 13-8 victory over Troy on Wednesday, September 16.
Troy would recover an onside kick to start the football game and their offense put together a lengthy drive that was eventually thwarted by the Hornet defense. Wellsboro would piece together an impressive drive capped by Karter Witmer completing a 30 yard pass to Carson Davis for the touchdown. Davis would tack on the extra point to make it 7-0 Wellsboro.
The Hornet defense would again stop the Troy defense and take over possession of the ball. Connor Ramsey would break a 40 yard touchdown run for Wellsboro to give them a 13-0 lead. The extra attempt would fail, making the score 13-0 going into the half.
Wellsboro's defense would bend, but not break during most of the second half, as Troy's offense took their best shots at the Hornet defense. The Hornet offense could not gain traction as they drove into the red zone, but could not capitalize. Troy would put together one final drive for a score, and would complete the two-point conversion, making it a 13-8 game.
Clayton Rogers would recover the onside kick and Wellsboro entered the victory formation to complete the hard fought win.
Defensively, Alex Burrell, Carson Davis and Zach Florio gave Wellsboro a good outing tracking to the ball consistently. The offensive line deserves credit on their improvement in the past year, giving the offense the opportunity to score against a relentless defensive front.
In B game action, Alex Moore would score a touchdown with his feet, and one with his arm, as he threw a touchdown pass to Ty Morral for a 12-6 Hornet victory. Logan Henry added some nice runs for the Hornets and Nathan Marble, Axil Mattison and Daniel Timmons provided the spark for the Hornet defense.
The team will be back in action on Wednesday, September 23 as they travel to Towanda.