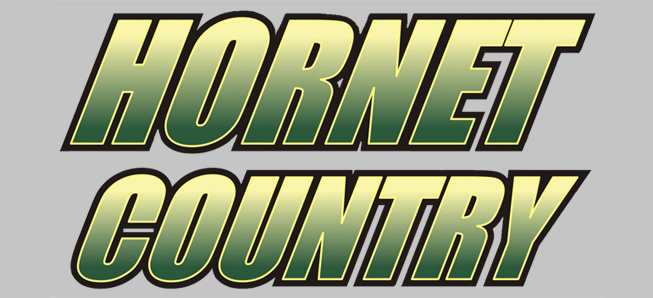 JV Football team falls to Athens
By: Ed Weaver | WellsboroFootball.com | September 13, 2016
The Wellsboro JV Football team dropped their first game of the season to Athens on Monday, September 12.
The Wildcats scored 4 first half touchdowns en route to a 28-12 win. Not even a minute into the game, Athens' quarterback snuck into the end zone from a yard out after two big runs to make it 8-0 with 9:11 minutes left in the first quarter. After stopping Wellsboro on their first drive, Athens got the ball back and again broke a long run, this time for a touchdown. The two-point conversion was no good, and the Wildcats led 14-0.
The Hornets finally got on the scoreboard with 7:20 remaining in the second quarter as freshman Aidan Hauser sprinted 67 yards for the score to make it 14-6 after the two-conversion attempt failed. Athens would add two more scores, both passes, before the first half ended to make it 28-6.
The Hornets stepped up the intensity in the second half and held Athens scoreless for the remainder of the game. The Wellsboro defense caused multiple turnovers giving the Hornets a chance to cut into the Wildcats lead. Wellsboro managed to cut it to 28-12 with 9:22 remaining in the third on a 62 yard screen pass to freshman Billy Lechler.
As the game wore on, the Hornets had opportunities to score the defense created a fumble and recovered the ball in the end zone, but the play was ruled an incomplete pass. Later on, Wellsboro setup another screen play to Lechler, who took it inside the Athens' 10-yard line, but the play was called back due to a block in the back, and Athens held on for the win.
"Early mistakes and lack on intensity doomed us. We got down early and were never able to get out of that hole," said coach Chase Kriner. "The kids showed great heart and desire and had a much better attitude in the second half. We need to find a way to not come out flat. I know the long bus rides aren't ideal but we have to find a way to come out ready to play. Many positives were taking from this hard loss. Playing shutout football in the second half was a goal we had and were able to accomplish that."
The JV team are now 1-1-1 on the year and will be back in action on Monday, September 19 in Towanda.