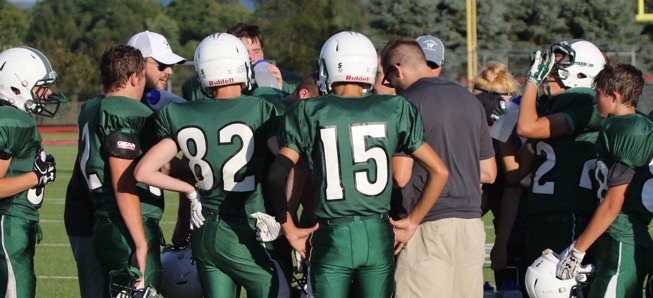 JV Football ties Sayre, 8-8
By: Ed Weaver | WellsboroFootball.com | September 7, 2016
The Wellsboro JV Football team tied Sayre 8-8 on Tuesday, September 6.
The Hornets jumped out to an early 2-0 lead after scoring a safety with 8:00 remaining in the second quarter. The score stood until freshman Alex Burrell scored from 8 yards out with 6:56 left in the game. The Hornets missed the extra point and led 8-0.
The lead would be short lived, however, as Sayre eventually found the end zone on an 11 yard slant pass and made the two-point conversion to tie the game at 8-8 with 4:26 left. Neither team would score for the remainder of the game, leading to the tie.
"We struggled in the mental aspect of the game," said coach Chase Kriner. "We had too many penalties on big plays. Two touchdowns were called back on penalties. You can't take points off the board and expect to win games.
"We struggled to move the ball offensively," coach Ben Miller added. "JV is a learning experience and hopefully we learned from our mistakes tonight and improve for next week."
The Hornets are now 1-0-1 on the year, and will be back in action next Monday, September 12 in Athens.