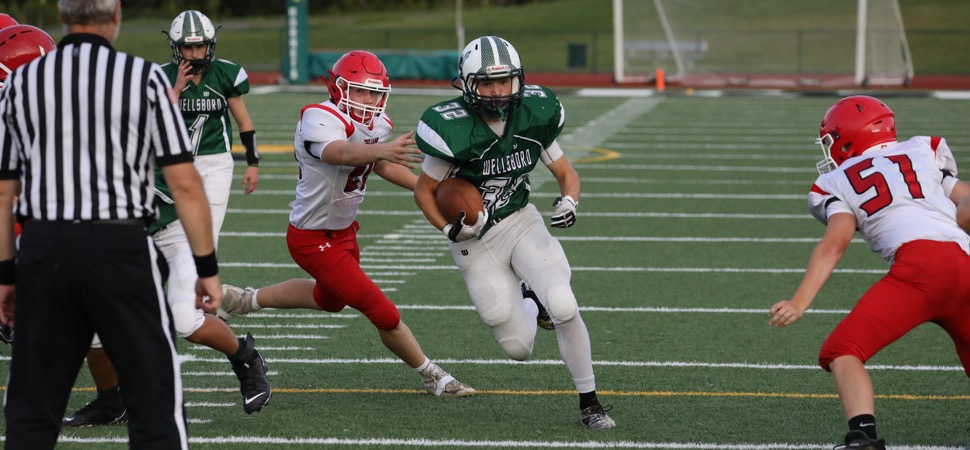 JV Hornets beat Troy, 21-8
By: Ed Weaver | WellsboroFootball.com | September 4, 2019
The Wellsboro JV Football team improved to 2-0 with a 21-8 win over Troy on Tuesday, September 3.
The Hornets got on the scoreboard in the 1st half as sophomore Ryan Sweet recovered a fumble on defense and took it the distance. Later in the 3rd quarter freshman Joe Brown scored on a short run, and following a two-point conversion, Wellsboro lead 14-0.
The Hornets added one final score late in the fourth quarter on a run by junior Nick Smith.
Troy scored a late touchdown to prevent the shutout.
Wellsboro (2-0) will be home next Monday, September 9 against Montgomery.