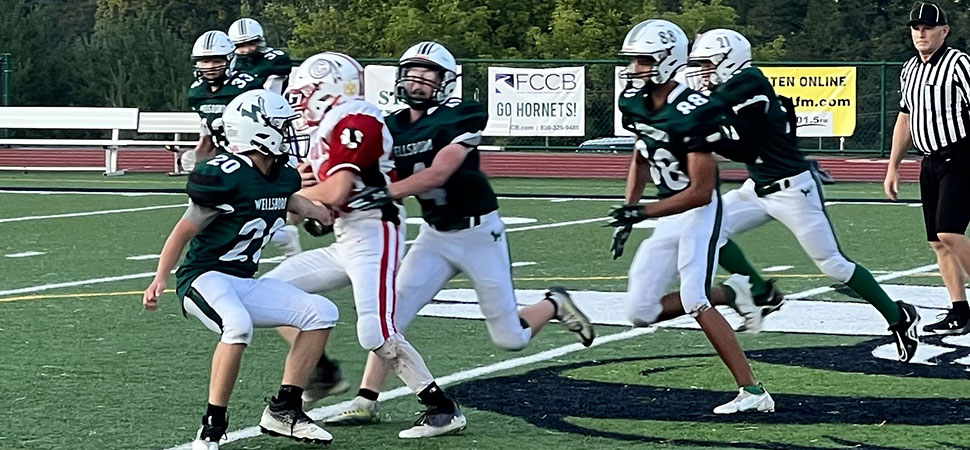 JV Hornets fall to Canton
By: Ed Weaver | WellsboroFootball.com | September 13, 2022
The Wellsboro JV Football team suffered a 30-14 loss to Canton on Monday, September 12.
Canton scored three times in the first half before the Hornets found the end zone on a pass from sophomore Will Gastrock to freshman Jonathan Carl.
Wellsboro added a 2nd touchdown in the second half by Gastrock.
The loss drops the Hornets' record to 0-2. The team is back in action at Athens next Monday, September 19.